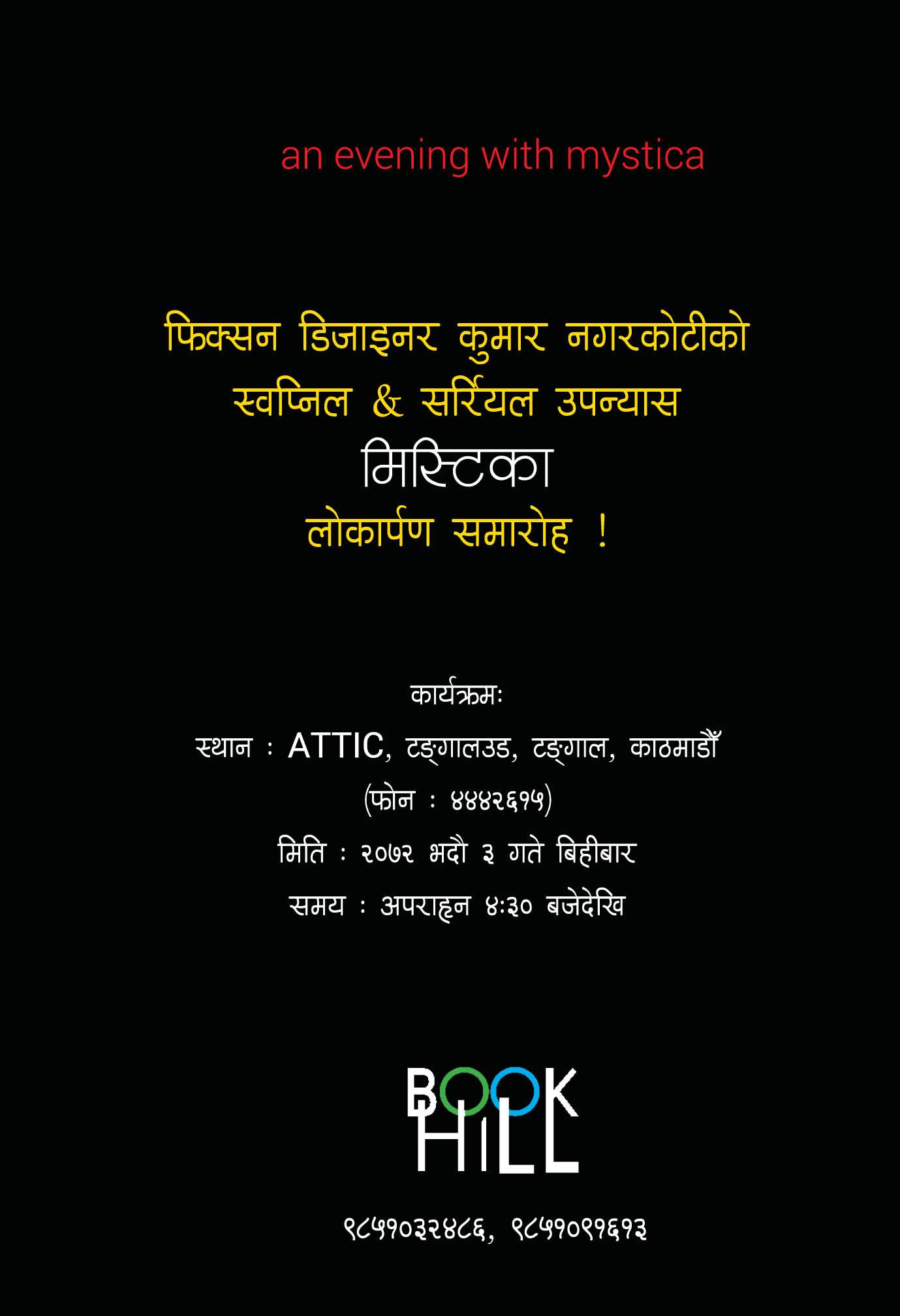 Fiction writer Kumar Nagarkoti's new novel "Mystica" will be unveiled tomorrow (Thursday) at Attic.
Starting at 4:30pm, the program will start at Attic. Attic is located at Tangal. Many people are looking forward to the novel and will surely be at the book launch event.
Kumar Nagarkoti's Fossil won the National Booksellers and Publishers Association of Nepal (NBPAN) Barsha Pustak 2013. Fossil was published by Nepa~laya.
Are you excited about Mystica? Share your thoughts on the comments.
Image source: Bhupendra Khadka's Twitter page